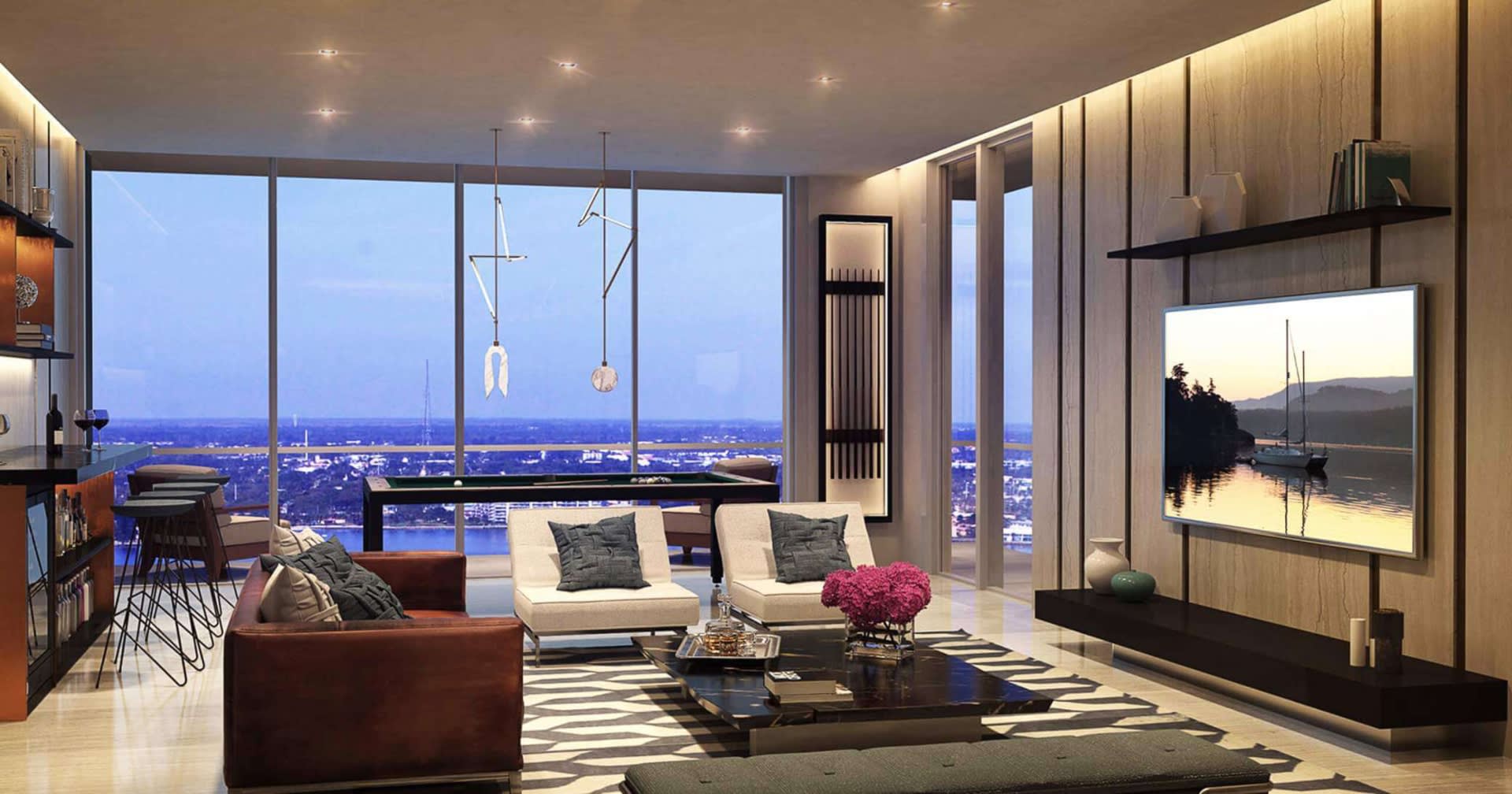 5000 N Ocean contains 48 luxury condominiums within a stunning modern development rising 19 stories above the Atlantic Ocean and Intracoastal Waterway. Each of 5000 N Ocean's properties will contain exquisite modern fittings and provide captivating views across Palm Beach Island and its surrounding waters.


Residents will also enjoy access to incredible first-class amenities. The Oasis Beach Zone will be a magnificent tropical garden of palms and seagrasses spread across half an acre of oceanfront dunescape. There will also be an oceanfront curvilinear resort-style pool with hardwood sun decks and a gorgeous cabana with two fireplaces inside. 5000 N Ocean's fitness center will feature state-of-the-art equipment and group exercise areas. The Resident Club Room will contain a catering kitchen, coffee station, and bar within an exquisite setting for both entertaining and relaxing.


5000 N Ocean will offer four different kinds of condominiums, ranging in size from 3,211 to 6,314 square foot. All offer incredible interior design and first-class modern fittings and appliances.